Carbon ThreeSixty is growing rapidly. To achieve this growth we rely on attracting, retaining and developing the best talent in the market. Our careers page is intended to keep an up to date description of our present vacancies but in the real world we're always keen to hear from motivated people keen to develop their career and join us in our journey to becoming the premier structural composite design and manufacturer in the U.K.
Current opportunities include the roles below. Please do not hesitate to contact the team for more information and to register your interest.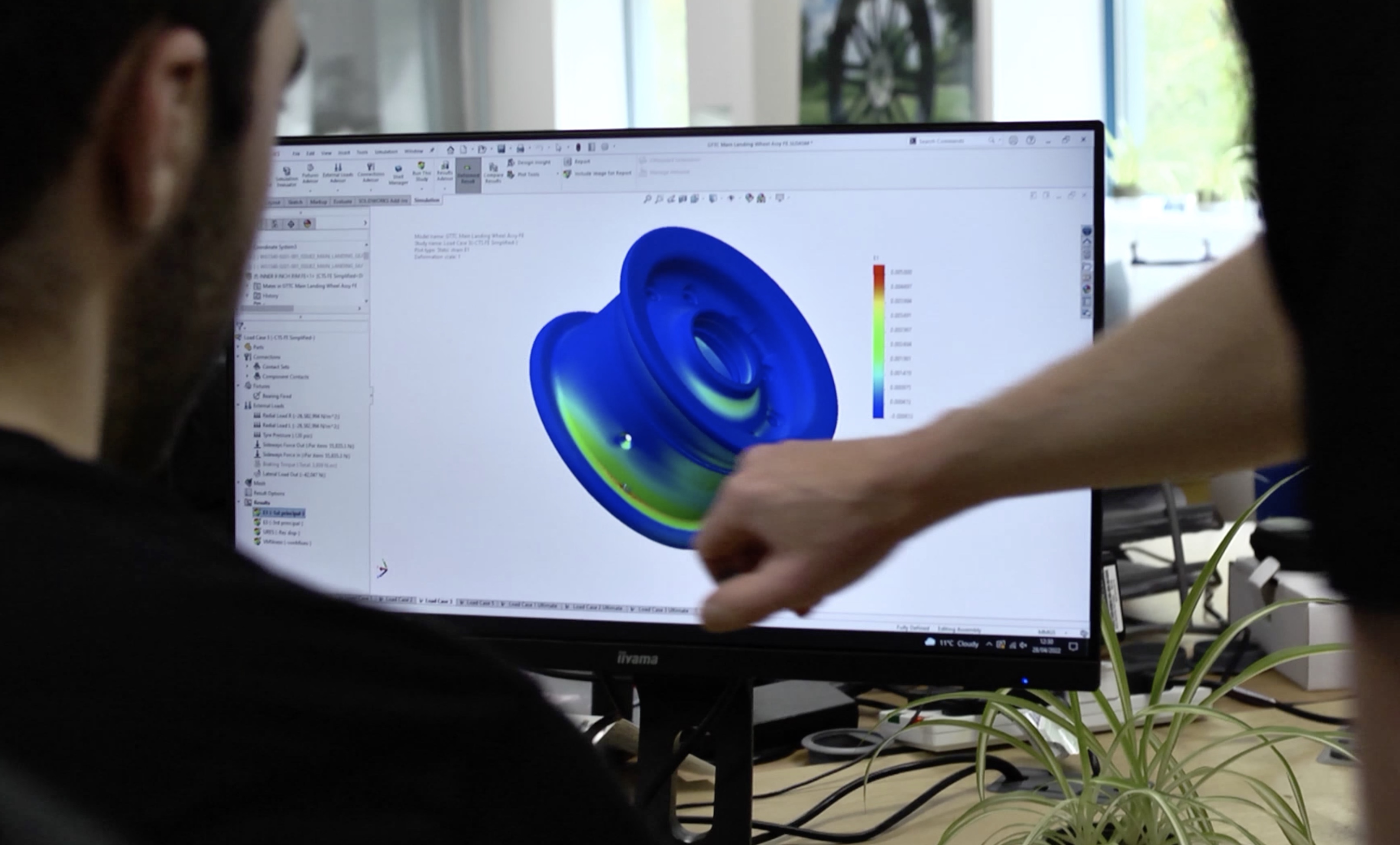 February 2023:
Due to our rapid expansion we are looking to appoint an Account Manager at Carbon ThreeSixty with immediate effect. Carbon ThreeSixty already has an impressive range of products and services provided to customers all around the world with applications in the Automotive, Aerospace, Defence and Electric Motor sectors. The main responsibilities for the role are:
Building and maintaining long term relationships with key customers ensuring first class customer satisfaction.
Working with the engineering team to develop and progress projects with customers, ensuring that the projects are delivered on time in full to budget
Delivering sales presentations and preparing quotations to build a robust pipeline.
Reporting into and working closely with the Commercial Manager as well as internal stakeholders to develop new opportunities in key strategic areas.
Ideally the candidate would come from a composite (or associated industry) background with knowledge of working within a project based environment.
Location: Based at the Chippenham, Wiltshire facility with a requirement to travel as and when needed
Carbon ThreeSixty is on a high growth trajectory and this is a key appointment to facilitate this growth. If you are ready to take on this exciting challenge please contact us
January 2023:  Composites have been utilised within the Aerospace sector for several decades. The emergence of electric flight technologies and the Advanced Air Mobility (AMM) market have given rise to a new breed of aircraft and propulsion systems that are pushing traditional composite materials to their limit. Carbon ThreeSixty is currently delivering numerous projects in this space. We are seeking a Lead Engineer with prior aerospace or propulsion experience to join and lead a small team of Engineers in delivering these programmes.
Graduate Engineers (product and process)
January 2023:  Innovation and engineering are at the heart of everything we do at Carbon ThreeSixty. All of our products and processes start their life with our highly skilled Engineers. We currently have multiple vacancies for graduate Engineers interested in progressing their career in product and process development. Applicants should have a tertiary qualification in a relevant engineering discipline and an enthusiasm for problem solving.
January 2023:  Carbon ThreeSixty are currently hiring multiple Production and R&D Technicians. We are interested to hear from people with experience working with composite materials and associated manufacturing processes, or those with a similar background looking to make a move into the UK's composite sector. We rely on motivated and enthusiastic technicians to help throughout our design and manufacturing processes to ensure that we continue to grow our portfolio of CFRP structures including wheels, motor components, aero-structures and R&D programmes.
January 2023: This senior management position has been created to oversee the delivery of all engineering projects within Carbon ThreeSixty. Reporting directly to the Board the Engineering Manager will be tasked with ensuring on time delivery of customer projects, driving best engineering practice and growing a team of talented Engineers. It is anticipated that applicants should have experience working within a product/component design and manufacturing environment. Experience within the Aerospace, Automotive or Defence sector is preferred but not essential
APPRENTICESHIPS AND PLACEMENTS
January 2023:  Carbon ThreeSixty are keen to support applicants enrolled in or keen to continue further education. Whether you are looking for a placement position or multiple year apprenticeship, we would be interested to hear from you. Current opportunities include engineering, production and marketing. Having successfully employed apprentices in the past we recognise the value that such schemes can bring to both candidates and employers
BUSINESS DEVELOPMENT MANAGER
January 2023:  This is early notice of our intention to appoint a business development manager. This role will ideally start in early 2023 but we appreciate how difficult it can be to find the right person. The business development manager will be responsible for generating growth in both series production and R&D projects. Carbon ThreeSixty already have an impressive range of products, and services provided to customers all around the world. The BD Manager will work closely with the senior management team to put in place a CRM system, identify strategic opportunities, generate leads and manage customer enquiries from first contact to delivery. Previous composites sector experience is preferred but not a requirement.