The benefits of composites over other materials such as metals was first accepted in the middle of the last century, and more recently innovative applications in the automotive and aerospace industries have solidified these and enhanced them.
Composites are stronger and lighter, delivering a better performance across a range of characteristics eg increasing efficiency in transport by enabling the vehicle to be lighter, making fuel stretch further and reducing CO2 emissions.At Carbon ThreeSixty we deliver bespoke specification composite products and tooling for the aerospace, automotive, defence, energy – in fact any other industrial sector you can think of. Our major product categories are: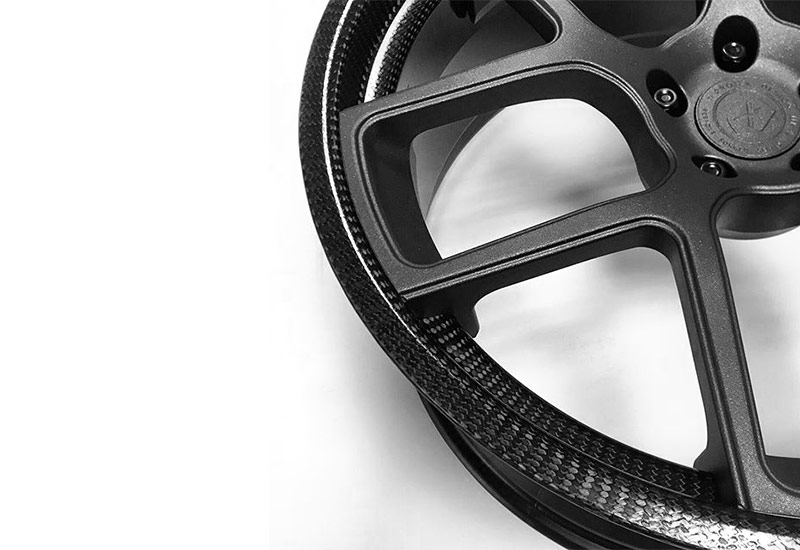 "We have in-depth expertise in designing closed mould tools, gained through taking novel products from concept through to production and working with recognised, highly skilled partners."
Carbon ThreeSixty engineers are currently developing the world's first commercially viable, low cost, lightweight, all-composite wheel for electric and niche vehicles, such as driverless cars, last mile delivery vehicles, road sweepers and next generation agricultural vehicles.
The company has also patented technologies that makes use of a novel and disruptive architecture for lightweight bolt-less run flat and beadlock wheels.
The design provides lightweight fighting and support vehicles with run flat and beadlock functionality whilst also enabling a reduction in gross vehicle weight. By incorporating a run flat element, it is also possible to remove the need for the vehicle to carry a spare wheel assembly.
We partner with vehicle manufacturers, original equipment manufacturers and aftermarket distributors. The Company designs, develops and tests carbon fibre composite wheels and the associated manufacturing processes; including tooling design and resin transfer moulding protocols, all of which are suitable for manufacturing process transfer if required.
The Carbon ThreeSixty range of composite wheels covers multiple industries and applications, from ultra-lightweight, performance automotive wheels to heavy duty defence applications with any size or design.
Within defence, our partners seek to reduce unsprung weight – while increasing durability and impact tolerance – to improve economy, vehicle performance, and attain greater flexibility in total weight distribution.
Performance automotive wheel manufacturers are seeking lighter wheels to gain greater performance from engines and brakes, and the associated responsiveness from tyres, suspension, and steering attainable through carbon composite wheels.
Carbon ThreeSixty develops hybrid wheels with a metallic centre bonded to a carbon composite barrel. This allows significant weight reductions and performance gains, avoiding the high cost and complexity of manufacture with full composite wheels.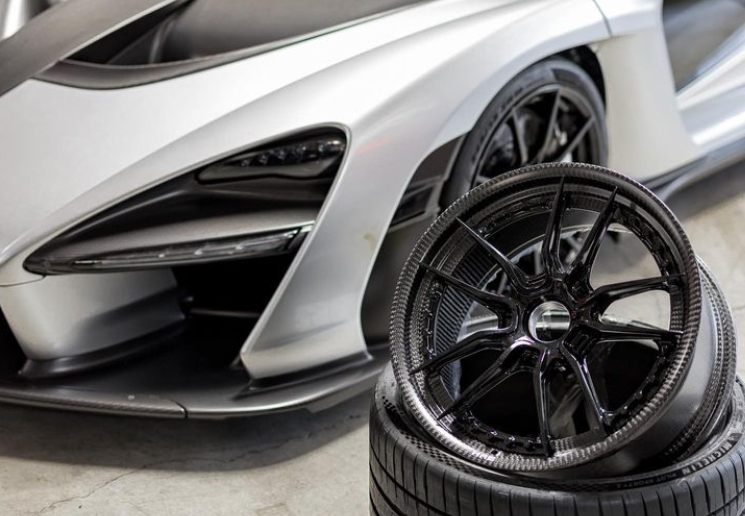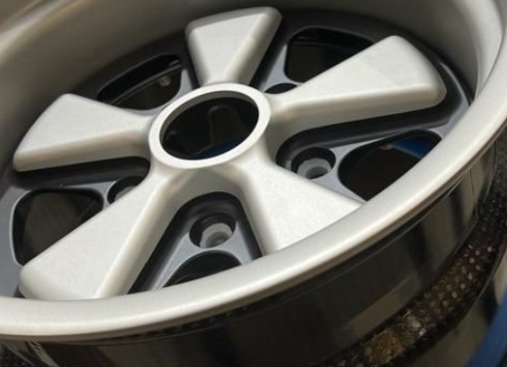 AEROSTRUCTURES & PROPULSION
Our products are being used in a wide variety of aerostructures and both static and rotating propulsion systems. The number of products is too many to list, though for structures it includes wing spars, covers, landing gear, actuator components, interiors and, for smaller aircraft, nacelles; for propulsion, we work on anything on the cool side of the engine, anything that is guiding or driving air, such as propellers, impellers and rotor blades for vertical lift.
Other products we have designed, or developed an efficient manufacturing process for, include; skins, stringers, airframes, small wings, drones, & Advanced Aero Mobility & Urban Air Mobility systems, landing gear, ducted fans and other primary structures.
Our Carbon ThreeSixty team of engineers deploy all our capabilities, especially those in high temperature manipulation, 3d wovens and structures with honeycomb or foam cores – all with highly repeatable processes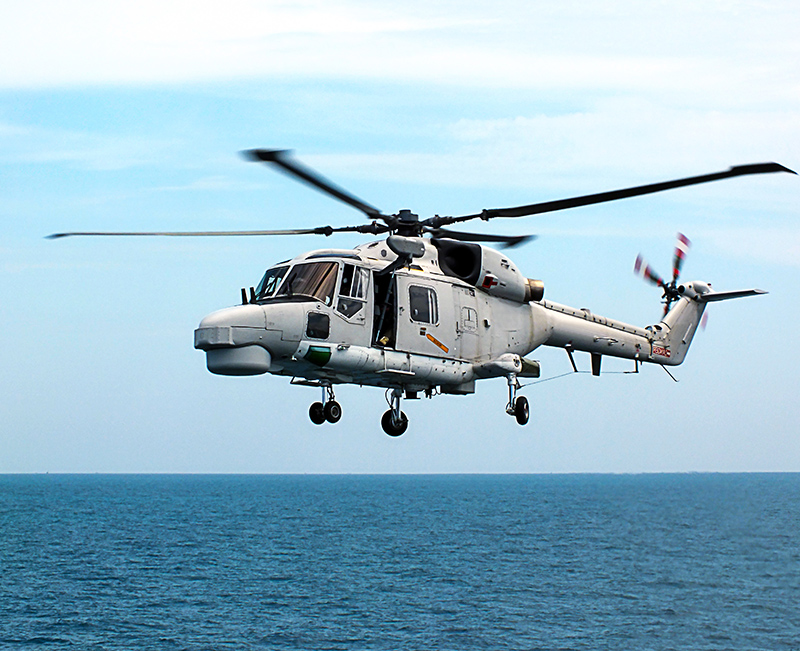 There is a lot of hyperbole around electric machines saving the world. Though the electrification movement is not as important as the discovery of fire or the wheel, move forward several millennia and you find a technology change that mirrors the significance of electric machines – and it comes back to industrialisation and when gas lamps were made extinct by the light bulb.
Society is now moving lock, stock and barrel into electrification and is realising its full potential. The benefits to sustainability and reducing the carbon footprint are now well recognised.
The Carbon ThreeSixty team of engineers are enabling the manufacture of lighter and higher performance components for a range of applications for motors, magnetic gearboxes and rotors, to name just three structures that make electric mobility a commercial opportunity.
These products enable more efficient running of highly efficient electric machines, though in particular drawing on the advantages of encapsulation in metal-composites bonding projects.
They are empowering our clients to envisage the next generation of electric machines, and what's more make them a reality, with ever greater efficiency and ever greater sustainability.
The Carbon ThreeSixty team also work regularly on stators, housings, magnetic drive systems, casings and applications involving ultra-high RPM systems requiring low inertia, down to low RPM, very high torque assemblies.
As part of the electrification revolution, we are applying our expertise to contribute to a speedy transition.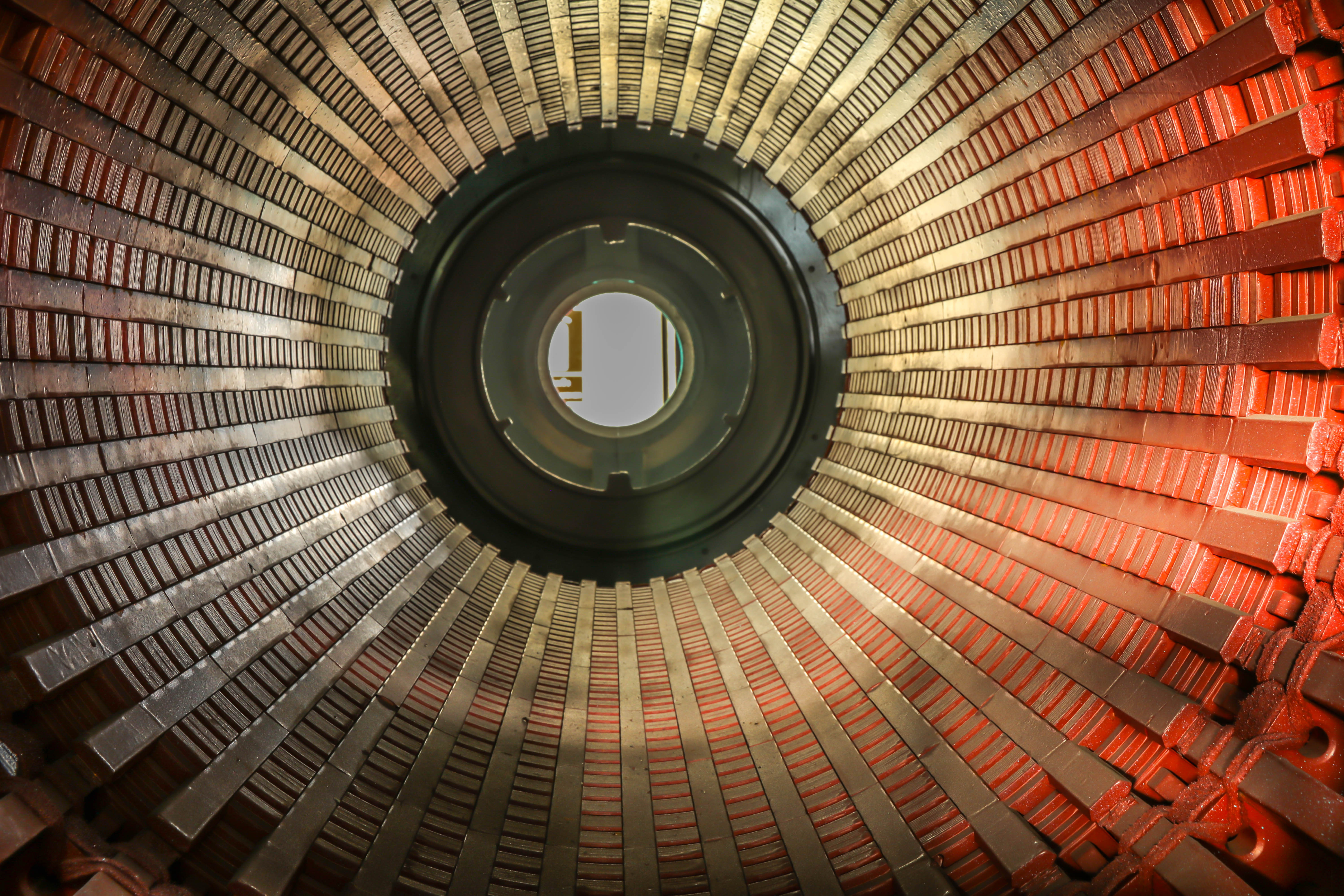 The unique properties of composites place them perfectly to enable future energy generation and fuel storage, whatever the energy type, from electrical, potential, kinetic, chemical or nuclear. The challenges of each of these are unique. The only way to make a hydrogen tank for transportation, for example, is out of composites due to the weight of alternatives (eg steel) and the flexibility of the manufacturing process.
The Carbon ThreeSixty team have experience manufacturing composite vessels, such as storage tanks, that are unrivalled in efficient and safe storage. We can also produce bottles for compressed air or other fluids, and are currently exploring the transferability of this capability into hydrogen storage.
Other programmes our team have been involved in include pipes, flywheels and battery structures. The components our design engineers are developing processes for include electric car battery boxes, fuel cell enclosures and structures around energy disruptive technologies such as next generation wind energy, the type of technology that will be found on a hillside or offshore in 10 years' time.
We are forging partnerships with companies around the world to harness the latest developments in out-of-autoclave processing. This is making huge opportunities for enhanced sustainability a reality.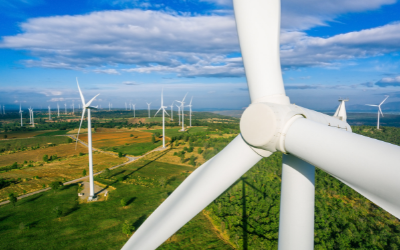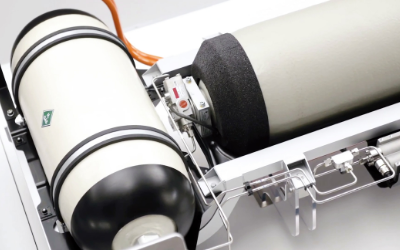 Armour needs to protect the individual, vehicle or materiels including high value assets against impact and shock. However for many applications it needs to be light, which other materials such as steel does not achieve.
These same properties are just as important in a myriad of other armoured environments, such as army vehicles, bomb disposal, military helmets, where nimble movement is a must. They are also used by police, for example, in stab vests and other blue light services that require this protection.
Another property of composites makes them used widely in many of the above products, and also radar radomes, is they are easy to make invisible to radar.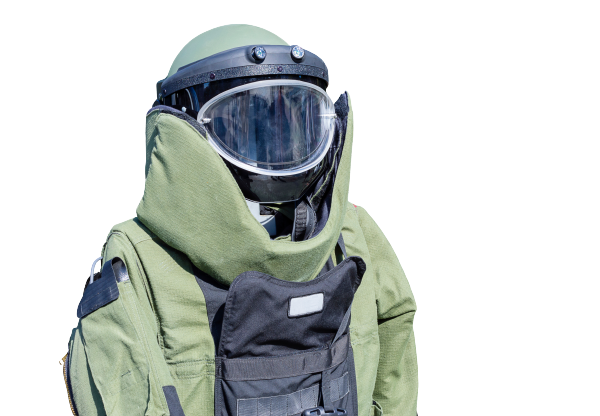 Carbon ThreeSixty partners with leading run-flat system manufacturers to harness the advantages of advanced carbon composite materials. The Company designs, develops and tests carbon run-flats and the associated manufacturing processes; including tooling design and resin transfer moulding protocols, all of which are suitable for manufacturing process transfer if required.
The Carbon ThreeSixty range of run-flats can be adapted for use across multiple industries and applications, from public transport to heavy duty defence all-terrain vehicles.
Carbon ThreeSixty's "in wheel" run-flat systems enable vehicles to continue operation in the case of an of unexpected tyre deflation. For public transport, this would enable the vehicle to return to a depot for repair, and in defence scenarios allow the vehicle to escape hostile actions or danger.
The challenge with existing "in wheel" run-flat technologies is that they are extremely heavy and impair the vehicle's performance when not in use. When in motion, a traditional run-flat can create a wheel load as high as 6,000kg.
Carbon ThreeSixty's lighter, stronger carbon composite run-flats can deliver a weight saving of 50kg per wheel, or 400kg on an eight wheeled vehicle. Most critically, this weight saving is in unsprung mass.
Heavy duty vehicles manufacturers adopting Carbon ThreeSixty's run-flat technology are seeking to improve vehicle performance, extend fuel range, and reduce weight or allow significant weight redistribution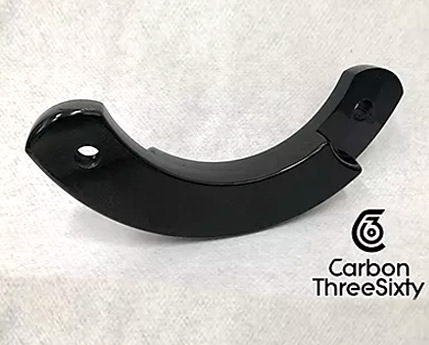 "The Carbon ThreeSixty range of composite wheels covers multiple industries and applications, from ultra-lightweight, performance automotive wheels to heavy duty defence applications with any size or design."