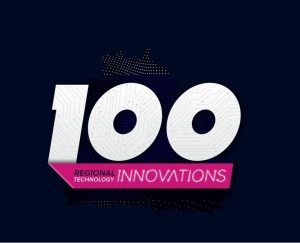 Chippenham, UK;  1st November 2021.  Carbon ThreeSixty, the trusted expert partner for delivering the benefits of composites through design, innovation and manufacturing, are proud to have been recognised as one of the top hundred innovators in the UK by Business & Innovation Magazine.
Showcased in the Autumn 2021 Digital Edition Business and Innovation Magazine, the list highlights those tech businesses developing and commercialising new technology that's likely to become part of the permanent, technological revolution. The technology could either be in the development of new products or services, or the development of new technology to deliver existing products or services in a new and imaginative way.  The outcome should be better outcomes for consumers, businesses or both.
Carbon ThreeSixty are delighted to appear alongside a wide range of highly innovative business, including Renishaw plc, Reaction Engines, Arrival and Trackwise Designs plc.
Company contacts:
Carbon ThreeSixty
Ed Allnutt | Managing Director
+44 1225 810005
info@carbon-three-sixty.local
MK Media Ltd
Nicky Godding | Editor-in-Chief and Co-Founder & Publisher
+44 (0) 7966 510401
nicky.godding@nkmedia.co.uk
ENDS
Notes to Editors:
About Carbon ThreeSixty (www.carbonthreesixty.com)
Carbon ThreeSixty provide lightweighting solutions through the use of advanced composite materials and manufacturing processes. They specialise in resin transfer moulding (RTM) processes and novel preforming techniques such as tailored fibre placement (TFP) to produce highly optimised and cost-effective structures.
About Business & Innovation Magazine (https://www.businessinnovationmag.co.uk)
Published by NK Media Ltd, Business & Innovation Magazine is the UK's most influential B2B magazine, in print for features, interviews and business sector analysis and online for daily news.   It is is must-read publication for the region's company owners, directors, senior business professionals, entrepreneurs and the next generation of ambitious business people.