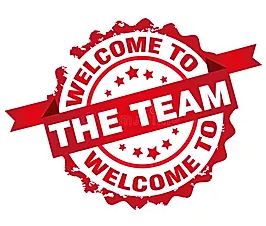 Chippenham, UK;  1st October 2020. Carbon ThreeSixty, the structural composites specialist, are proud to welcome another new member to the growing team.
Carbon ThreeSixty's ability to develop new and innovative products is a direct reflection of the incredible team the business employs.  Today Carbon ThreeSixty welcomes its second apprentice, Mason Bristow.
Mason's role as a Lean Manufacturing Apprentice will see him developing his skills and expertise in the field of world-class manufacturing.  Carbon ThreeSixty has an ambitious commercialisation roadmap and investment in this additional resource is essential for delivering the results expected by customers and investors alike.
Carbon ThreeSixty's Managing Director, Ed Allnutt, said, "We're delighted to welcome Mason to the team and look forward to him being part of our future success.  Investing in our people, and the skills and expertise we'll need in the coming years, enable Carbon ThreeSixty to accelerate the commercialisation of current and future products".
For more information about current and future vacancies at Carbon ThreeSixty please visit the careers page here.  Alternatively drop the team an email via info@carbon-three-sixty.local
Company contacts:
Carbon ThreeSixty
Ed Allnutt (Managing Director)
+44 1225 810005
info@carbon-three-sixty.local
ENDS
Notes to Editors:
About Carbon ThreeSixty (www.carbonthreesixty.com)
Carbon ThreeSixty provide lightweighting solutions through the use of advanced composite materials and manufacturing processes. They specialise in resin transfer moulding (RTM) processes and novel preforming techniques such as tailored fibre placement (TFP) to produce highly optimised and cost-effective structures.
Carbon ThreeSixty are a member of CompositesUK, the Trade Body for the UK composites industry.