Chippenham, UK; 2 October 2019. The world's first commercially viable, low cost, lightweight, all-composite wheel for electric and niche vehicles, such as driverless cars, last mile delivery vehicles, road sweepers and next generation agricultural vehicles could soon be a reality after winning grant funding of £135,500.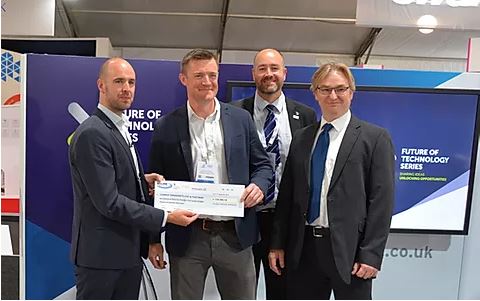 The ACRIM-Wheel (All Composite Reduced Inertia Modular Wheel) project – which is being developed by a consortium of UK composite experts comprising Carbon ThreeSixty, Far UK and Bitrez Ltd – won the funding after entering the Niche Vehicle Network competition.

Forecast to be 4 Kg lighter than a generic 8 Kg 15″ metallic wheel, the all-composite wheel is predicted to provide efficiency gains of 5 to 10 %, manifesting as a 5% fuel saving or 5% CO2 reduction when retrofitted to a petrol or diesel powered vehicle.
Over the next six months, the consortium – each of whom has an impressive automotive pedigree – will use the funding to move the all-composite wheel from proof of concept through to on-vehicle demonstrator, and finally production readiness.
Previously seen to be purely performance driven for racing and high-performance applications, lightweight carbon wheels are now being investigated by electric, niche and vehicle OEMs to further reduce fuel consumption, emissions, extend vehicle range and increase payload.
With the wheel's effectiveness set to be tested by two OEMs and a global Tier 1 wheel supplier – MeV, Microcab and GKN – there is clearly a lot of interest in this project from the automotive industry.
Lead project partner, Ed Allnutt, Managing Director at Carbon ThreeSixty, which specialises in the design and manufacture of advanced composite structures, said:
"Without funding from the Niche Vehicle Network this project would not have got off the ground. The funding is enabling us to further invest in R&D and accelerate the time to market for innovative products such as the ACRIM-Wheel. Despite SMEs being the engine room for innovation in the UK, we often struggle to access the finance required to exploit our ideas. Support from organisations such as the Niche Vehicle Network and InnovateUK enable us to do just that. The partnership for this project represents some of the foremost experts in the UK composites sector working together to launch a truly revolutionary product."
Dominic Hopwood, Sales Manager at Bitrez Ltd, Europe's leading manufacturer of specialist polymers and chemicals, said:
"We're very proud to be the resin formulation partner for this project, developing high performance, REACH compliant matrix systems to meet the demands of process and performance, whilst also investigating how more sustainable materials can play their part. The all-composite wheel demonstrates how the industry is helping to reduce the world's carbon footprint. It's lightweight and low-cost and will help save fuel, reduce carbon emissions and increase the number of miles an electric vehicle can travel."
Lyndon Sanders, Sales Director at Far Composites, which specialises in the design and manufacture of lightweight structural composite components to reduce both weight and vehicle emissions, said:
"We are looking forward to this project. It feels like a great team and a light-weight and cost-effective wheel especially for new energy vehicles feels like a great place to make a difference."
The funding from the Niche Vehicle Network will cover 50% of the project costs with the remainder coming from the consortium's own resources.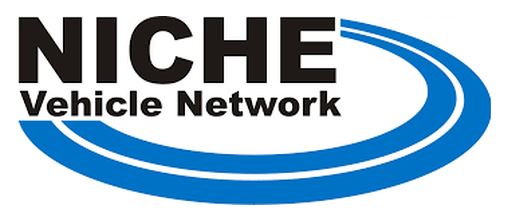 https://www.theengineer.co.uk/funding-boost-for-weight-saving-composite-wheels/
https://compositesuk.co.uk/communication/news/project-develop-world%E2%80%99s-first-all-composite-wheel-electric-vehicles-wins-%C2%A3135500
https://www.businessfast.co.uk/all-composite-wheel-for-electric-vehicles-wins-funding-compositesworld/
https://engineering-update.co.uk/2019/10/02/project-to-develop-the-worlds-first-all-composite-wheel-for-electric-vehicles-wins-135500-funding/
Notes to editors
Carbon ThreeSixty provide light-weighting solutions through the use of advanced composite materials and manufacturing processes. They specialise in resin transfer moulding (RTM) processes and novel preforming techniques such as tailored fibre placement (TFP) to produce highly optimised and cost-effective structures. www.carbonthreesixty.com
Bitrez is Europe's leading manufacturer of specialist polymers and chemicals used by world class companies across the globe. Established in 1982 and based in Standish, Wigan, Bitrez manufactures synthetic resin, catalysts and curing agents using innovative materials for a variety of industries including aerospace, defence, automotive, construction, packaging and more. www.bitrez.com
Far Composites is an innovative company offering a revolutionary approach to the design and manufacture of lightweight structural composite components to reduce both weight and vehicle emissions. We bring together over 60 years combined industry expertise in engineering, manufacturing and materials to create a design team with future manufacturing capabilities and training packages for those organisations with a desire to enter the composites industry. www.far-uk.com
The Niche Vehicle Network (NVN) is an independent association of niche vehicle manufacturers, specialist technology companies, system suppliers, research organisations, design and engineering companies, collaborating on the application of innovative technologies in specialist vehicle development and production. Through strategic funding, NVN aims to promote and stimulate R&D collaboration and partnership working to support the growth of UK niche vehicle manufacturers and their UK supply chains, safeguarding and creating jobs and skills. Backed by InnovateUK, the Office for Low Emission Vehicles (OLEV), and the Advanced Propulsion Centre (APC), NVN provides funding to support collaborative research and strategic development activities in the adoption of low carbon vehicle technologies, including electric and hybrid propulsion, advanced battery systems, lightweight body and chassis structures, alternative propulsion systems and aerodynamics. The NVN programme plays a significant role in promoting the adoption of vehicle electrification and enabling technologies. www.nichevehiclenetwork.co.uk
Contacts
Carbon ThreeSixty
Ed Allnutt (Managing Director)
info@carbon-three-sixty.local
+44 1225 810005
Aro PR and Marketing
Rachel Price,
T +44 1752 894 786
M +44 7840 732 400
Produced and issued by: Aro PR and Marketing