Chippenham, UK; 16 November 2020.  Wiring looms, sensors and actuators embedded into optimised lightweight composite structures could soon be a reality for Niche Vehicle builders after Carbon ThreeSixty Ltd won grant funding of £35k for a "rapid fire" feasibility study starting in the new year.
Project IFICAS (Integrated Functionality In Lightweight Composite Automotive Structures) won the funding after entering the latest single-company Feasibility Study round of the Niche Vehicle Network's annual competition.
IFICAS will enable multi-functionality in lightweight composite structures.  Utilising Tailored Fibre Placement (TFP) the project will demonstrate the feasibility of including elements – such as conductive wires – into composite structures and panels.  The ability to design integrated functionality into these components will lead to significant simplification of wiring harnesses, additional lightweighting and pave the way for other features such as structural health monitoring, sensing, heating and lighting.  The approach proposed will lead to advances in the technology required to automate the placement of these elements/materials into composite structures and how to design such systems and structures.
Ed Allnutt, Managing Director at Carbon ThreeSixty, which specialises in the design and manufacture of advanced composite structures, said: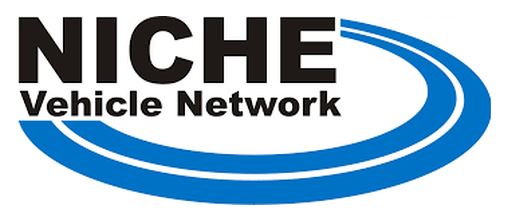 Notes to editors
Carbon ThreeSixty provide light-weighting solutions through the use of advanced composite materials and manufacturing processes. They specialise in resin transfer moulding (RTM) processes and novel preforming techniques such as tailored fibre placement (TFP) to produce highly optimised and cost-effective structures. www.carbonthreesixty.com
The Niche Vehicle Network (NVN) is an independent association of niche vehicle manufacturers, specialist technology companies, system suppliers, research organisations, design and engineering companies, collaborating on the application of innovative technologies in specialist vehicle development and production. Through strategic funding, NVN aims to promote and stimulate R&D collaboration and partnership working to support the growth of UK niche vehicle manufacturers and their UK supply chains, safeguarding and creating jobs and skills. Backed by InnovateUK, the Office for Low Emission Vehicles (OLEV), and the Advanced Propulsion Centre (APC), NVN provides funding to support collaborative research and strategic development activities in the adoption of low carbon vehicle technologies, including electric and hybrid propulsion, advanced battery systems, lightweight body and chassis structures, alternative propulsion systems and aerodynamics. The NVN programme plays a significant role in promoting the adoption of vehicle electrification and enabling technologies. www.nichevehiclenetwork.co.uk
https://www.nichevehiclenetwork.co.uk/wp-content/uploads/2020/11/2020-FS-Winners-MASTER-PUBLISH.pdf
Contacts
Carbon ThreeSixty
Ed Allnutt, Managing Director
info@carbon-three-sixty.local
+44 1225 810005