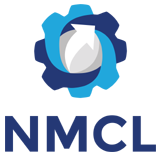 Chippenham, UK;  29th April 2021.  Carbon ThreeSixty, the trusted expert partner for delivering the benefits of composites through design, innovation and manufacturing, can now announce success in it's recent bid for a place on the National Manufacturing Competitiveness Levels (NMCL) – Automotive programme, developed by the Society of Motor Manufacturers & Traders (SMMT).
Growth Through Competitiveness – Advanced manufacturing in the UK can point to many recent successes, not least in the aerospace and automotive sectors.  The UK's strong research base and stable business environment provide the backdrop for manufacturing to compete on the global stage.  However, for individual manufacturers, competitiveness is more likely to be connected to their local operating environment and the challenges this brings.
Above all, the challenge for manufacturers is to turn customer demand into customer satisfaction regardless of how they choose to compete.  Measuring and improving a company's competitive performance is at the core of the NMCL framework.  Assessing their competitiveness allows a company to understand what is important to them and what they should focus on at each point of their growth journey. Understanding their performance and capability enables manufacturers of all shapes and sizes to grow in an appropriate way.
Will Battrick, Technical Director at Carbon ThreeSixty, commented: "As our business continues to grow apace, the leadership team here are committed to fully capitalising on the opportunities this creates and proactively avoiding the inevitable growing pains.  Working hand-in-glove with NMCL and it's network of expert consultants, with the goal of improving our competitiveness, we're excited to further cement our reputation as a global leader in structural composites design and manufacture. 
Steve Collins, NMCL Automotive Programme Manager at the Society of Motor Manufacturers and Traders (SMMT), added: "We're really pleased to welcome Carbon ThreeSixty to the programme – congratulations to the team, and we look forward to supporting the company's growth over the next twenty-four months."
Developed by the Society of Motor Manufacturers and Traders (SMMT), NMCL is supported by major trade bodies, industry primes and Original Equipment Manufacturers, working across multiple manufacturing sectors it provides a complete end-to-end development journey from IP centric start-up to large manufacturer and from problem identification to solution implementation.
NMCL Automotive is a manufacturing competitiveness programme funded by the Department for Business, Energy and Industrial Strategy.
Company contacts:
Carbon ThreeSixty
Ed Allnutt | Managing Director
+44 1225 810005
info@carbon-three-sixty.local
National Manufacturing Competitiveness Level
Steve Collins | NMCL Automotive Programme Manager at the Society of Motor Manufacturers and Traders (SMMT)
+44 121 717 6651
info@nmcl.co.uk
ENDS
Notes to Editors:
About Carbon ThreeSixty (www.carbonthreesixty.com)
Carbon ThreeSixty provide lightweighting solutions through the use of advanced composite materials and manufacturing processes. They specialise in resin transfer moulding (RTM) processes and novel preforming techniques such as tailored fibre placement (TFP) to produce highly optimised and cost-effective structures.  Carbon ThreeSixty are a member of CompositesUK, the Trade Body for the UK composites industry.
NMCL is a system developed by a consortium led by the ADS Group Limited (ADS) and Society of Motor Manufacturers & Traders (SMMT), supported by industry primes and OEMs.  The consortium has established a national, quality assured, best practice approach to improving the competitiveness of manufacturing supply chain companies to raise workforce capability, increase productivity, boost UK economic growth and increase export levels.