Chippenham, UK; 14 March 2019. Carbon ThreeSixty, the structural composites specialist, are delighted to announce the forthcoming delivery and commissioning of a large capacity Coordinate Measuring Machine (CMM) at their site near Bristol.
The Eley Metrology manufactured Truth CNC CMM has a 2300x1000mm granite bed, with 750mm under bridge and is outfitted with a Renishaw PH 10M probe and CNC geometrical inspection software. A coordinate measuring machine (CMM) is a robotic machine used in the measurement of the physical geometrical characteristics of an object.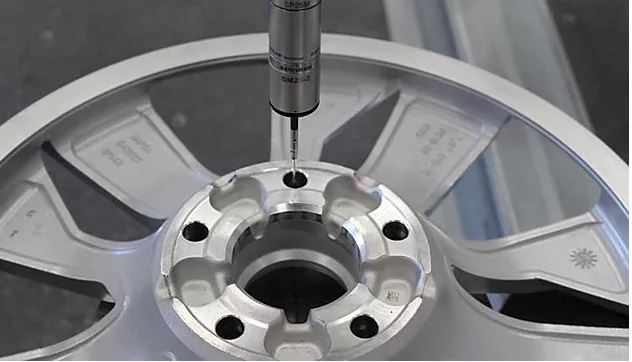 Dovetailing with in-house 3D modelling and engineering software, the CMM enables both interrogation of complex moulded components for R&D, tooling inspection and component certification.
The addition of 3D inspection machine to the company's already wide range of advanced manufacturing facility further enhances the company's ability to swiftly and reliably support their demanding customers.
Company contacts:
Carbon ThreeSixty
Ed Allnutt (Managing Director)
info@carbon-three-sixty.local
+44 1225 810005
Notes to Editors:
About Carbon ThreeSixty (www.carbonthreesixty.com)
Carbon ThreeSixty are a specialist carbon composites company providing partners with R&D and prototype manufacture infrastructure that delivers bespoke specification composite products.
Carbon ThreeSixty has unparalleled expertise in resin transfer moulding and tooling design that harnesses the full potential of advanced composite materials resulting in world-class products that meet twenty-first century demands.