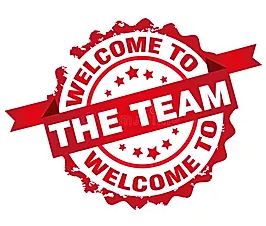 Chippenham, UK; 28 August 2018. Carbon ThreeSixty, the specialist carbon composites company, are proud to welcome another new member to the growing team.
Carbon ThreeSixty's ability to develop new and innovative products is a direct reflection of the incredible team the business employs. Today Carbon ThreeSixty welcomes its first dedicated Development Engineer, Tom Higginbottom formerly of Assystem Technologies UK.
Tom's role as Development Engineer will see him take ownership of projects from initial feasibility through to customer delivery. Carbon ThreeSixty has an ambitious product roadmap and the additional resource is essential for delivering the results expected by customers and investors alike.
Carbon ThreeSixty's Managing Director, Ed Allnutt, said, "We're delighted to welcome Tom to the team and look forward to him being part of our future success. Bringing more design and engineering expertise in-house will enable Carbon ThreeSixty to accelerate the development of future products. When we started the business a little over a year ago it was always our intention to invest heavily in our research and development capability and we're hoping that Tom is the first of many exceptional and enthusiastic Engineers to join the team. Watch this space for new product announcements".
For more information about current and future vacancies at Carbon ThreeSixty please visit the careers page here. Alternatively drop the team an email via info@carbon-three-sixty.local
Company contacts:
Carbon ThreeSixty
Ed Allnutt (Managing Director)
+44 1225 810005
info@carbon-three-sixty.local
Notes to Editors:
About Carbon ThreeSixty (www.carbonthreesixty.com)
Carbon ThreeSixty are a specialist carbon composites company providing partners with R&D and prototype manufacture infrastructure that delivers bespoke specification wheels and runflats.
Carbon ThreeSixty has unparalleled expertise in resin transfer moulding and tooling design that harnesses the full potential of advanced composite materials resulting in world-class products that meet twenty-first century demands.