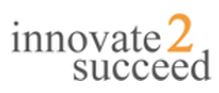 Chippenham, UK; 7 September 2018. Carbon ThreeSixty are delighted to announce their acceptance onto the innovate2succeed programme, delivered in the South West by Business West and funded by the European Regional Development Fund and InnovateUK.
The innovate2succeed programme is designed to stimulate innovation and improve competitiveness, as well as improving the efficiency and de-risk the launch of new products or services for cohort companies such as Carbon ThreeSixty.
Business West's mission is to help businesses of all sizes take advantage of the opportunities and address the problems created by the changing business landscape so they may successfully start, grow, export and innovate.
Managing Director, Ed Allnutt, said, "Acceptance onto the innovate2succeed programme gives us invaluable access to the combined knowledge and support of Business West and it's expert consultant network. We look forward to working with them and their network as Carbon ThreeSixty continues to grow"
More information about the innovate2succeed programme can be found here.
Company contacts:
Carbon ThreeSixty
Ed Allnutt (Managing Director)
info@carbon-three-sixty.local
+44 1225 810005
Notes to Editors:
About Carbon ThreeSixty (www.carbonthreesixty.com)
Carbon ThreeSixty are a specialist carbon composites company providing partners with R&D and prototype manufacture infrastructure that delivers bespoke specification wheels and runflats.
Carbon ThreeSixty has unparallelled expertise in resin transfer moulding and tooling design that harnesses the full potential of advanced composite materials resulting in world-class products that meet twenty-first century demands.