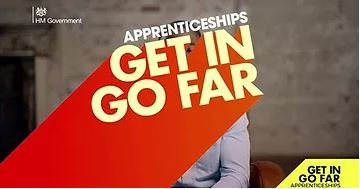 Chippenham, UK; 16 July 2018. Carbon ThreeSixty, the specialist carbon composites company, are pleased to announce their support of local skills development by hiring an apprentice composites technician, as part of the national apprenticeship service, in conjunction with Wiltshire College.
The National Apprenticeship Service, part of the Skills Funding Agency, is a government agency that coordinates apprenticeships in England, enabling people to enter the skilled trades. Apprenticeships help our colleagues grow their own talent, enhance our staff retention and give Carbon ThreeSixty the skills it needs to succeed.
Chief Technologist, Will Battrick said, "Helping to create the in-demand skills needed in our niché sector makes great business sense. Carbon ThreeSixty are committed to the education and training of current and future staff. Wiltshire College have been excellent in helping us to access an apprentice and in supporting us through the on-boarding process"
To find out more about how the National Apprenticeship Service can help your business and how you can grow your own talent pool, click here.
If you are looking for an apprenticeship vacancy, browse the "Get In Go Far" site here.
Company contacts:
Carbon ThreeSixty
Will Battrick (Chief Technologist)
+44 1225 810005
info@carbon-three-sixty.local
Notes to Editors:
About Carbon ThreeSixty (www.carbonthreesixty.com)
Carbon ThreeSixty are a specialist carbon composites company providing partners with R&D and prototype manufacture infrastructure that delivers bespoke specification wheels and runflats.
Carbon ThreeSixty has unparallelled expertise in resin transfer moulding and tooling design that harnesses the full potential of advanced composite materials resulting in world-class products that meet twenty-first century demands.