Chippenham, UK; 2 January 2019. Having extended our business development activities across the Atlantic over the last twelve months, Carbon ThreeSixty are delighted to have won support from the EU and The UK Government to accelerate this export programme.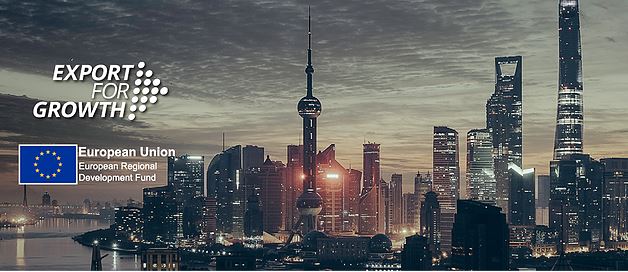 After discussing the opportunities North America presents with Business West, Carbon ThreeSixty were linked with a DIT Trade Adviser who invited us to apply for an Export for Growth bursary.
Export for Growth is a part-funded project between the European Regional Development Fund and the Department for International Trade (DIT), delivered by Business West in the South West of England region.
Our thanks to the DIT programme team for supporting our business and providing concrete assistance in developing Carbon ThreeSixty's global competitiveness.
More information about the ExportForGrowth programme can be found here.
Company contacts:
Carbon ThreeSixty
Ed Allnutt (Managing Director)
info@carbon-three-sixty.local
+44 1225 810005
Notes to Editors:
About Carbon ThreeSixty (www.carbonthreesixty.com)
Carbon ThreeSixty are a specialist carbon composites company providing partners with R&D and prototype manufacture infrastructure that delivers bespoke specification wheels and runflats.
Carbon ThreeSixty has unparallelled expertise in resin transfer moulding and tooling design that harnesses the full potential of advanced composite materials resulting in world-class products that meet twenty-first century demands.