Chippenham, UK; 7 Jul 2020. Carbon ThreeSixty, the structural composites specialist, are delighted to announce the recent delivery and setup of a production-grade FDM 3D printer to support the manufacturing and prototyping capabilities of the business.
The machine was purchased to support the development of complex 3D shaped composite components, but it is also perfect for making jigs, fixtures and manufacturing aids to streamline production processes.
The 3D printer is a Raise3D Pro 2 Plus – an advanced, user friendly, dual nozzle FDM machine which allows multi-material or multi-colour prints in a wide range of materials with a large build volume of 305 x 305 x 605mm. The suite of compatible thermoplastic materials cover a wide range of operating temperatures and also includes flexible rubber-like materials as well as short fibre reinforced plastics.
Additive manufacturing enables Carbon ThreeSixty to speed up the conceptual design process by allowing engineers to touch and feel real 3D parts rather than software visualisation, ensuring right first time geometry and tooling. It also allows the production of rapid prototypes of novel part concepts for customers to sign off designs. Carbon ThreeSixty are also developing methods for extending beyond prototyping into production by incorporating 3D printing into final composite components.
Andy Smith, Senior Engineer at Carbon ThreeSixty, said:
"We have been interested in 3D printing for a long time, but until now decided to use external bureaus to support our needs. The investment to bring this in house has been a real game changer for the business and we've been surprised by just how much the machine has been used, it has barely stopped. It's amazing to walk around the factory and see all the improvements made to our processes."
Carbon ThreeSixty's FDM 3D Printer further accelerates the product development lifecycle.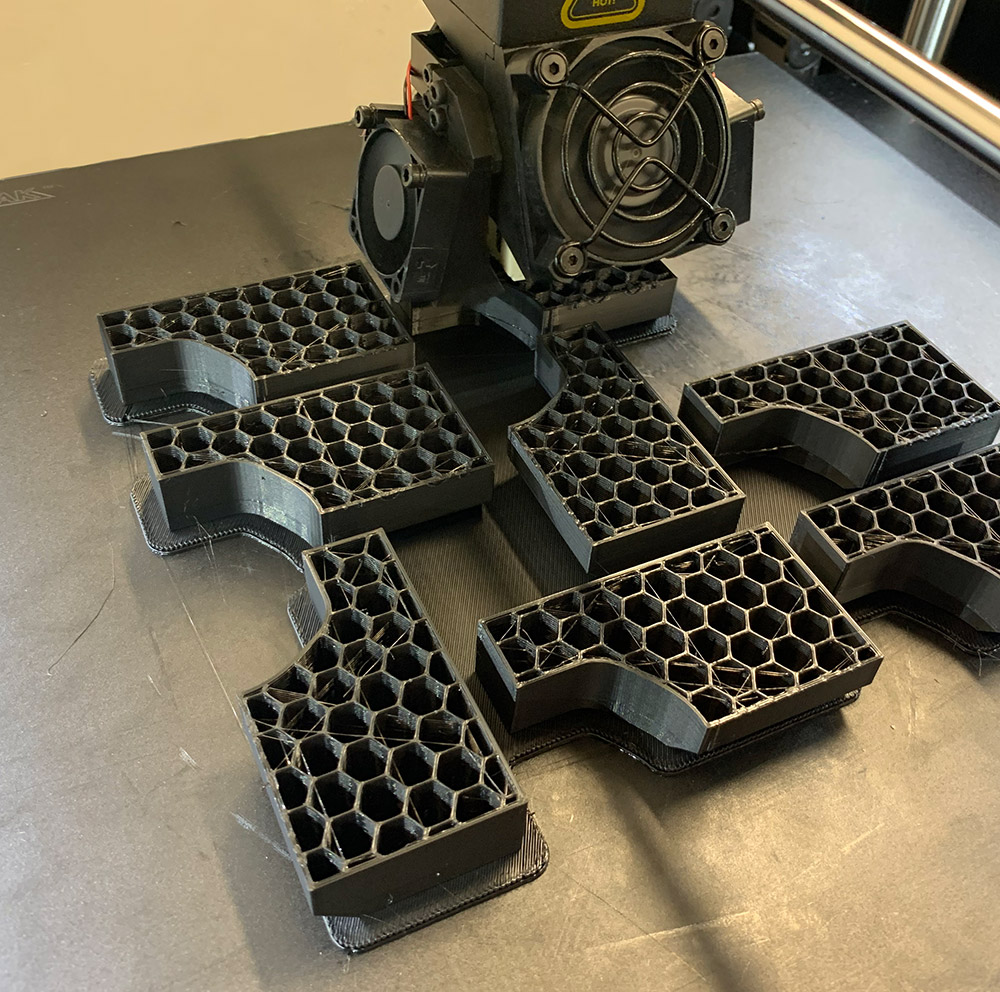 ENDS
Notes to Editors:
About Carbon ThreeSixty (www.carbonthreesixty.com)
Carbon ThreeSixty provide lightweighting solutions through the use of advanced composite materials and manufacturing processes. They specialise in resin transfer moulding (RTM) processes and novel preforming techniques such as tailored fibre placement (TFP) to produce highly optimised and cost-effective structures.
Carbon ThreeSixty are a member of CompositesUK, the Trade Body for the UK composites industry.