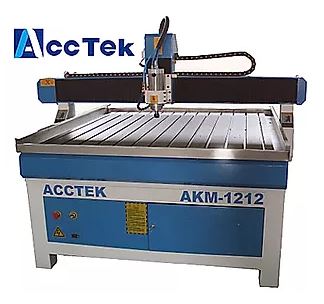 Chippenham, UK; 23 March 2018. Carbon ThreeSixty, the specialist carbon composites company, has recently commissioned a brand new computer numerical control (CNC) router to enable the machining of R&D tooling and components for existing products.
The addition of a CNC router is to support the machining requirements of various foam cored products.
It is primarily intended as a R&D resource but has considerable further reaching developments. Having the ability to machine its own cores, tooling and components the Company can accelerate its rate of product development.
The router was supplied by AccTek and is capable of machining over an area of 1.25 x 1.25 metres with a Z axis of 0.5 metres and is linked directly to an in-house CAD CAM capability.
Carbon ThreeSixty's Chief Technologist, Will Battrick, said, "We would like to extend our thanks to the team at AccTek for their help and support in selecting and commissioning the new machine. It is already in daily use and none of the team is sure how we got by without it!"
Company contact:
Carbon ThreeSixty
Ed Allnutt (Managing Director)
+44 1225 810005
Notes to Editors:
About Carbon ThreeSixty (www.carbonthreesixty.com)
Carbon ThreeSixty is a specialist carbon composites company providing partners with R&D and prototype manufacture infrastructure that delivers bespoke specification wheels and runflats.
Carbon ThreeSixty has un-parallelled expertise in resin transfer moulding and tooling design that harnesses the full potential of advanced composite materials resulting in world-class products that meet 21stCentury demands.