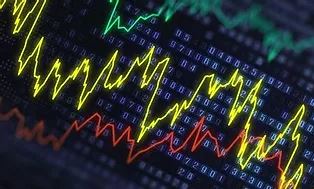 Chippenham, UK; 11 June 2018. Carbon ThreeSixty, the specialist carbon composites company, are pleased to announce the successful completion of an SEIS-approved seed fundraising round. The fundraising saw trade investor Tyron Runflat acquiring a 20% stake in the business alongside other new and existing investors.
The investment by Tyron Runflat Ltd is the continuation of a working partnership between the two businesses to develop and market novel wheel and run-flat solutions for the Military, Defence and Security sectors. Tyron has a long standing history of innovation which, combined with Carbon ThreeSixty's expertise in advanced structural composites, will lead to the launch of numerous new products.
Managing Director, Ed Allnutt, said, "Tyron's decision to invest is further proof of the value Carbon ThreeSixty offers to it's customers. We greatly look forward to working with Tyron to develop world class products to address numerous run-flat and wheel related requirements. Partnering with a well-known and respected business has already led to a surge in enquiries and we look forward to continuing on that trajectory".
Tyron offer complete runflat solutions for armoured, off-road and VIP vehicles. Whatever the requirement Tyron supply and support throughout the world. Tyron are the inventors of the World's Multi-piece Rubber Runflat
Company contacts:
Carbon ThreeSixty
Ed Allnutt (Managing Director)
+44 1225 810005
info@carbon-three-sixty.local
Tyron Runflat
Peter Simpson (Sales Director)
+44 1509 377 677
Notes to Editors:
About Carbon ThreeSixty (www.carbonthreesixty.com)
Carbon ThreeSixty is a specialist carbon composites company providing partners with R&D and prototype manufacture infrastructure that delivers bespoke specification wheels and runflats.
Carbon ThreeSixty has unparallelled expertise in resin transfer moulding and tooling design that harnesses the full potential of advanced composite materials resulting in world-class products that meet twenty-first century demands.
About Tyron (www.tyron.com)
Since 1977, Tyron has been developing a range of tyre safety features which are designed to keep vehicles moving safely at speed and for distances well in excess of standard requirements.
In the early 80's Tyron was contacted by the UK MoD to develop a range of steel bands for the Land Rover steel wheels. These were not only far stronger than the aluminium bands but also solved the problem of 'catalytic' reaction between the two different metals where the aluminium bands were prone to welding onto the steel wheels preventing removal of tyres when they needed to be changed.
In 2008 Tyron invented the world's first ever multi piece rubber run flat All Terrain Runflat (ATR) insert which can be fitted in the field to both military split rims and ordinary tubeless wheels, giving excellent off road capabilities with run flat capability of up to 100 km which far exceeds the Finabel standard.
In 2009 Tyron developed the unique R series wheel for armoured 4×4, 6×6 and cash carrying vehicles. This super strong alloy wheel, with a load rating of 1650kg, incorporates an ingenious beadlock design. When fitted with the ATR they allow travel on or off road for over 50km with all tyres deflated.