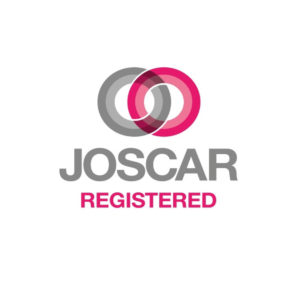 Chippenham, UK;  24th September 2021.  Carbon ThreeSixty, the trusted expert partner for delivering the benefits of composites through design, innovation and manufacturing, are proud to announce their successfully acceptance to JOSCAR, having been recognised as a fully compliant supplier.
JOSCAR (Joint Supply Chain Accreditation Register) is a register of approved suppliers which are used by numerous defence, aerospace & security organisations such as BAE Systems, Rolls Royce, Airbus and the Ministry of Defence.   JOSCAR is a collaborative tool used by the aerospace, defence and security industry to act as a single repository for pre-qualification and compliance information.  Using JOSCAR can determine if a supplier is "fit for business".
This is strictly invite only and required Carbon ThreeSixty to meet a tight list of criteria to become fully registered, allowing faster qualification with new clients and helping the team identify opportunities to continually improve compliance.
Company contacts:
Carbon ThreeSixty
Ed Allnutt | Managing Director
+44 1225 810005
info@carbon-three-sixty.local
JOSCAR
(Defence & Aerospace)
+44(0)1865 959110
joscar@hellios.com
ENDS
Notes to Editors:
About Carbon ThreeSixty (www.carbonthreesixty.com)
Carbon ThreeSixty provide lightweighting solutions through the use of advanced composite materials and manufacturing processes. They specialise in resin transfer moulding (RTM) processes and novel preforming techniques such as tailored fibre placement (TFP) to produce highly optimised and cost-effective structures.
About JOSCAR (https://hellios.com/joscar/)
JOSCAR is the accreditation and compliance system for the defence aerospace sectors including prime contractors, civil aviation and security.